08dec5:00 PMFeaturedChanukah Party5:00 PM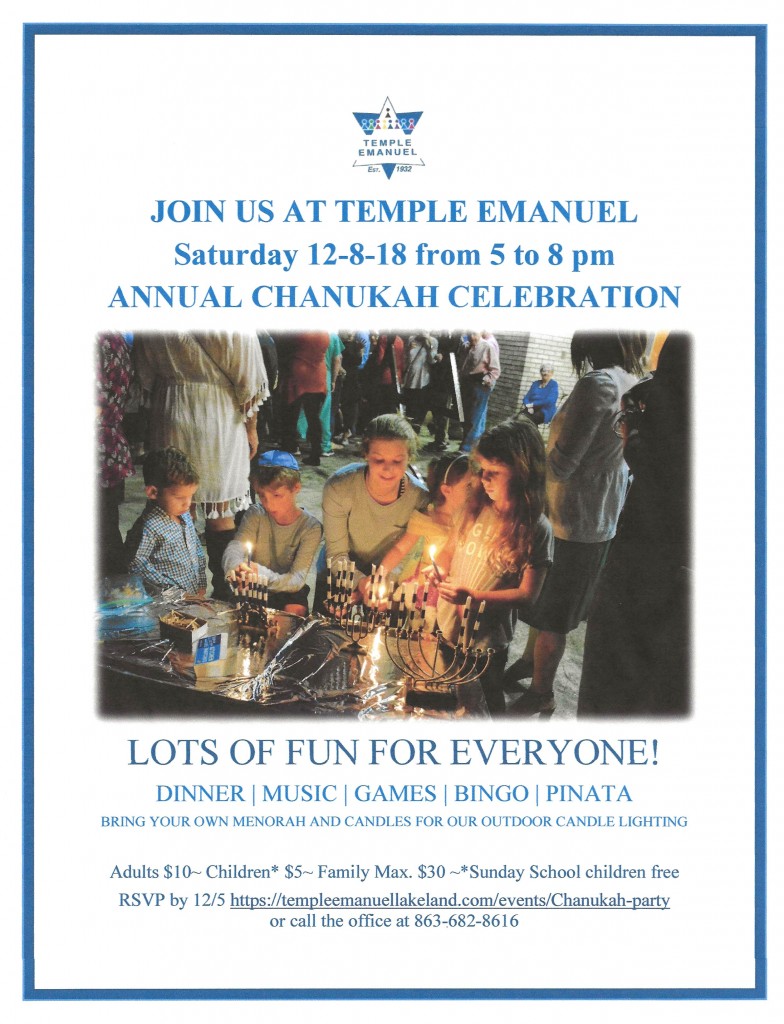 Event Details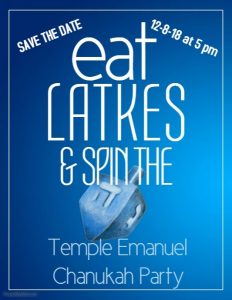 Temple Emanuel's Annual Chanukah Party will be Saturday, 12/8/18, from 5-8 pm in the Social Hall. We will have a short Havdalah Service followed by dinner with lots of latkes! We will have outdoor candle lighting so bring your menorahs and candles and if you need to buy some candles we have them in the gift shop along with some other great Chanukah items for gift giving and wrapping. There will be games and prizes at the party too so bring your friends! Please RSVP by 12/5. This really helps us know how many to set up for and feed. Thanks!
Make your reservations here:

You can also call or email the office. 863-682-8616, office@templeemanuellakeland.com
We have Chanukah items for sale in the Temple Gift Shop. Please stop by and help support the Temple with your shopping! Religious School students will be able to shop during Sunday School on December 2nd. If you want to shop before then, please check with the office first to be sure someone will be there to help you. Thanks!