Enter our lakefront synagogue and meet a diverse congregation that comes together in a spirit of warmth and caring to learn, pray, socialize and forge a sense of family.
Temple Emanuel serves the Jewish community of Lakeland, Florida, and nearby towns. We are comprised of multi-generational families, founding families, interfaith families, young professionals, empty nesters, new parents, LGBT, and more. As the center of Jewish life in Polk County, we are steeped in a rich history with a forward-thinking approach to meeting the needs of our community.
We tap into core values of Judaism to transform our lives and the lives around us. We strive to explore Jewish values to help navigate contemporary life and improve our community. Our egalitarian services respect a wide range of our members' ritual practices and foster a culture of participation for all ages.
Temple Emanuel believes in lifelong learning. Our religious school, B'nai Mitzvah program, and adult education opportunities keep families engaged, stimulated, and informed.
Lakeland is a warm and caring place to live, learn, pray and play. So come check us out! Meet a friend, watch a movie, help a child, celebrate, dance, study, eat, think, and engage! We hope you will make Temple Emanuel your own home.
Join us for services on Friday night or Saturday morning, come celebrate a festival, or call or email us for more information! 863-682-8616, office@templeemanuellakeland.com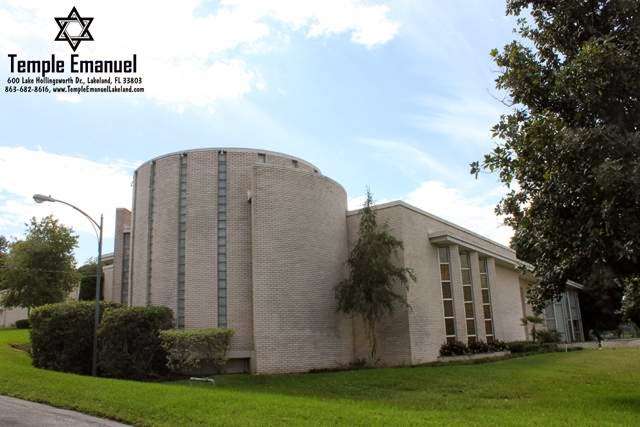 Connect with Us on Facebook
Visit our Facebook page Like, comment, share, and stay current with all the events and programs that we have going on.